How does our Car Service work?
Car Service checks are common maintenance checks performed at regular intervals, such as twice or three times a year or after the vehicle has traveled a certain distance.
We aim to provide the right inspection, the right parts, and the right billing. Car owners can now have their worries solved by My GadiMaster. Our car servicing at My GadiMaster regularly will allow you to pinpoint parts that need replacement.
We resolve the problem before it causes further damage. Our car servicing includes several checks, including the engine, the transmission, the brakes, steering, lights, exhaust, etc.
Find out more about full car services and offers available at Gadi Master today.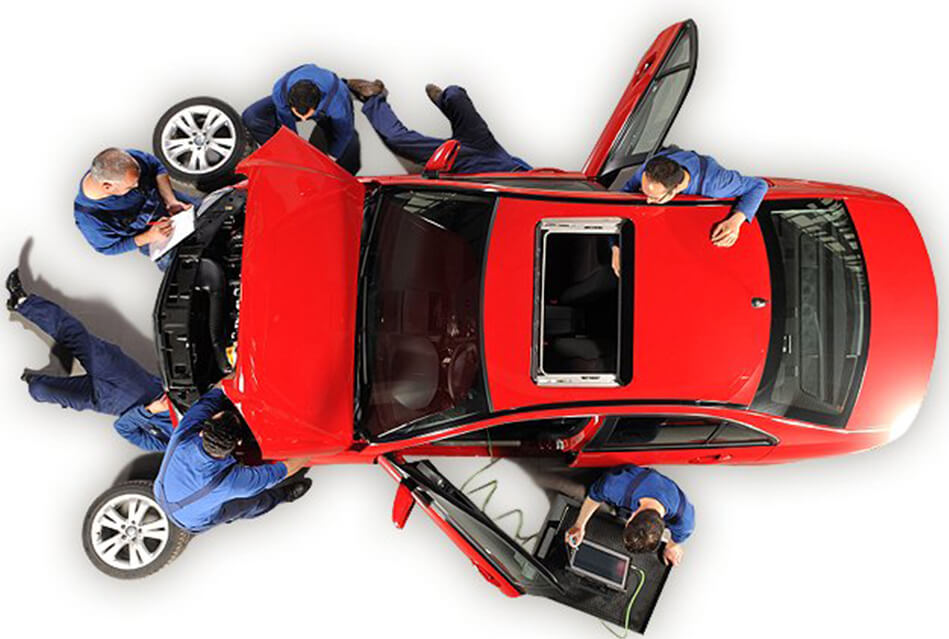 Services Offered
Changing the filter and oil
Steering check
Tire service ( air pressure, alignment, rotation, balancing)
Battery inspection and cleaning
Suspension check
A comprehensive inspection of filters, belts, fluids, hoses, emissions and brakes.
Replacing burnt out lights
Windshield wipers
Check and Refill antifreeze coolant
Windscreen wash check and top-up
Full brake check
Shock absorbers check
(Recommended before long trips)
1. When should I do full car servicing?
A minor service is usually performed every 10,000 to 15,000 kilometers, while full service is performed every 30,000 to 45,000 kilometers depending on the car's make and model, how it is driven, and the expert's recommendations.
2. Are wheel alignment services included with car service?
Yes, tire tread and alignments checks are included in car service.
3. What is the average time to complete a full car service?
It takes at least 3 hours to complete full car service. In many cases, the time needed for full service varies depending on the selected package and the repair needs. Book your slot for full car servicing at Gadi Master Pune.
4. Is It Harmful to Drive Without Changing My Oil?
Yes, as the vehicle runs on oil as a lubricant. Your engine will become sludged up and completely break down by not changing your oil. It will wear down your engine much faster and lead to it breaking down sooner.
5. What are the services included in car servicing?
Compared to regular services, a full car service includes some extra checklists that are quite helpful, depending on the vehicle's condition, like Filter Change,  Oil change, Interim Service, Battery Check, Electronics, etc.
Searching for the best Car workshop? Then My GadiMaster is your one-stop destination.
Call us now: +91 96 0421 0421