How does our Insurance claims service work?
In all things, there is uncertainty, whether they are in life or in possessions. We should insure our vehicles as well, just like we do for our lives or health. Accidents involving motor vehicles are also unpredictable. Every driver is subject to it, regardless of how experienced they are. 
With My GadiMaster, you can find a wide selection of car repairing services tailored to meet your needs so that your car stays in top shape for as long as possible. We'll even handle your insurance claims for you. At My GadiMaster, we are committed to providing hassle-free services for our customers.
Reach out to us today for more information.
Services Offered
A hassle-free insurance claim process

Accidental Repairs under insurance

Faster insurance claim settlement

Towing Reimbursement

Windshield replacement 

Doorstep Accidental Inspection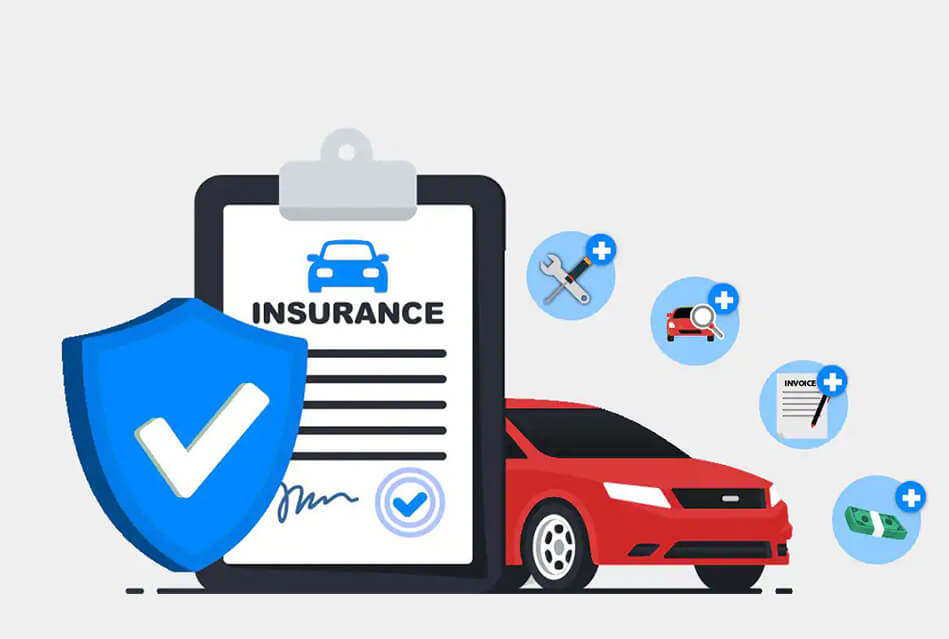 How Gadi Master handles Car insurance claims
Here at Gadi Master, we want our customers to experience hassle-free service. Here are the steps to follow:
Contact our Customer care Service

We need you to provide us with all the details about the damage to your vehicle and any recordings or images to help us understand the situation and begin the claims process.

Car Inspection

Your insurance company's agent will contact you once the claim has been filed for your car in order to determine what proportion of the damages or losses your insurance policy covers.

Claim Insurance Policy

Upon completing the assessment, we receive your car. To review the condition of the damaged car, the co-endorsed insurer will send an official surveyor. We will make sure the surveyor and you receive all the relevant facts about your car in order to help you without hassle.

Recovering the car

Our expert technicians will begin working on your car after we receive approval from the insurance assessor. We will carry out the entire procedure of fixing and changing with utmost care by our customer service representative.

Claim Settlement

We will schedule a visit with the insurance surveyor to re-assess your vehicle's condition and confirm that we are ready to hand over your restored vehicle to you.
Benefits of using our services
Genuine Spare Parts:

We use the best industry-standard equipment and parts.

Comprehensive Warranty:

You will receive a warranty on the car's repairs and services.

Luxury Car Service:

We offer top quality premium auto repair, maintenance service to our wonderful customers.

Multiple Payment Mode:

Credit and debit cards, Paytm, UPI(Phonepe, Bhim UPI, Google Pay), etc.

Professional Service:

Our mission is to Provide professional, well-trained, and dedicated assistance with car problems. We provide real-time updates on the status of the car repair service.

Customer Convenience:

Our free pickup and drop-off service and doorstep car services are available at the customer's convenience.
1. Does Gadi Master provide pick-up and drop-off service?
Yes, we do! My Gadi Master provides FREE doorstep pickup and delivery. We take care of the rest.
2. What companies do Gadi Master have tie-ups with?
All of My GadiMaster's car major insurance companies work in partnership with us to make the process hassle-free for you.
3. When it comes to my car repairs under insurance, which spare parts does Gadi Master use?
My GadiMaster uses only 100% original OEM and OES parts to repair insurance-covered cars.
4. Is there any time that I should seek compensation for an accidental or damaged car?
As soon as possible (within 7 days) after the accident, an automobile insurance claim notification should be sent to the insurance company to ensure that no mechanical modifications have been made to the car en route, thus allowing the insurance provider to settle the claim.
5. How do I file a claim for my auto insurance?
Here are the types of documents necessary to file for car insurance claims:
Policy number

RC

Driving License

Aadhaar Card or PAN Card

FIR copy (FIR copy if filed FIR)
Searching for the best Car workshop? Then My GadiMaster is your one-stop destination.
Call us now: +91 96 0421 0421